Preventative Care Exam
Our comprehensive wellness exams are performed on an annual or semi-annual schedule based on your pet's age and health status.  Medical conditions are treated most successfully and economically when diagnosed early.
On call Emergency Services
On call emergency services available. Please contact the clinic at 712-624-8110 and follow the directions on the answering machine to be connected to Dr. Joyce.
Preventative Immunizations
Our veterinarian will set up a vaccination schedule unique to your pet and their health considerations.  Puppies and kittens need a series of visits and vaccinations to prepare them for adulthood.
Internal Medicine
Our internal medicine services provide answers, when possible, to why your pet isn't feeling well. We do our best to help you to better understand your pet's health condition.  We offer each client all of their medical options and refer when your pet's needs are beyond the scope of a general practice. We have an in house laboratory for blood work and in house whole body radiography ability to help understand what is making your pet not feel well.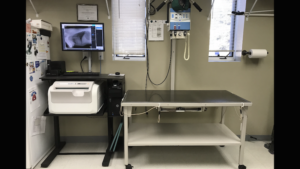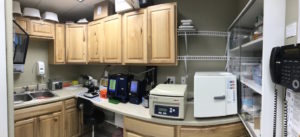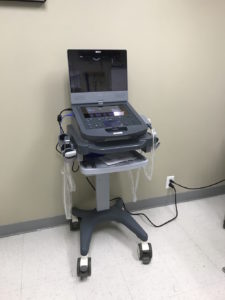 Surgical Services
We are a full service hospital and offer many surgical services from elective spays and neuters to extensive soft tissue procedures such as mass removals. We also offer orthopedic services. We are partnered with a board certified veterinary surgeon for procedures beyond our qualifications.