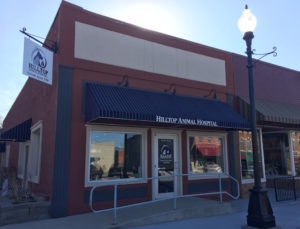 Hilltop Animal Hospital is a full service animal hospital.
Our mission is to serve the Lord and glorify Him using the gifts He has given our employees.
We will diagnose and treat and maintain animal health without inflating costs or procedures by operating the company in a manner consistent with biblical principles.
Our services and facilities are designed to assist in routine preventive care for young, healthy animals;
early detection and treatment of disease as your companion animal ages;
and complete medical and surgical care as necessary during his or her lifetime.